Exploiting The Amazon Publishing Platform
Publishing can be a painstaking task if you are to go through the gatekeepers of the industry: publishers. Your book has to be deemed worthy by them, and once done so, the entire process can be long overhauling. Amazon's Publishing Platform cuts through the publisher middleman and allows you to have control over the publishing of your book.
A large section of authors has reaped the benefits of the Amazon publishing platform.
Provided you have the right ingredient in your writing, and are willing to make connections, you can just be on the way of earning millions with self-publishing on Amazon.
Benefits Of Amazon Publishing

The ease of access and use of the Amazon Self-Publishing platform is specifically appealing to authors and saves them useful time and publisher haranguing.
Rather than twerking your passion in accordance to editor and publisher choices, you can be in control of the work you are publishing and thereby can promote your ideas straight to your readers.
Keep a large section of the profits in your hand, as Amazon allows you to retain 60%-70% of the entire revenue earned in contrast to more traditional publishers.
How To Reap Maximum Benefits From Amazon Publishing?

1. Spot The Gaps
Amazon has millions of e-books and paperbacks in store, catering to a wide variety of different issues, topics and categories. However, at times, it so happens that a particular category is not well covered by the already existing set. You can build up or use your knowledge in these areas to publish a book that will better cater to people's needs.

2. Publicise
Since you are self-publishing your book,
you would not have any publisher going to extraordinary lengths with efforts to make your book popular. You have to do the marketing yourself. With social media platforms like Facebook and Twitter, you have the option of engaging a large audience into having a look at your publication, and if contains the goods that people were searching for, your publication can just be loved by the masses.

3. Start Off With Smaller Works
With self-publishing, you do not need to start off with long novels, instead it's much more beneficial if you start off your publishing with shorter works priced somewhere between $2-$5. Shorter works
at cheaper prices can help you build your reader base, and thereby build the rapport in your publishing platform for longer and expensive works.
Which Type Of Publishing Should You Choose?
The most effective way of publishing in terms of cost and efficiency is with e-books. Also called the Kindle Direct Publishing platform, it facilitates users to directly download your published work on the Kindle platform. You can put your e-book up for publication in a few minutes, and it will be up for sale in just a couple of days. You also get to keep 70% of the sale price for each book sold. You need to set up this sales price by yourself, and therefore should be careful with it. Placing it too high will make people oversee it and setting it too low will allow potential buyers to underestimate its value.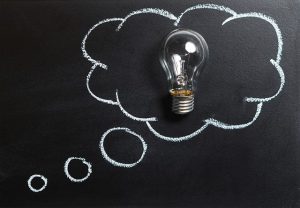 You can also self-publish print books with a feature called print on demand. This feature is also available in the Kindle Direct Publishing platform. However, Amazon charges extra publishing costs with printed books and therefore only about 60% of the sales value will be transferred to you. It's always advisable to enable the print on demand feature as it might improve sales without any extra work on your part.
You can also enroll your book for Kindle Direct Publishing Select and get access to better promotional features through Amazon. However, with this feature the digital copy of your book will be exclusive to the Kindle platform and you would not be able to distribute the digital copy via any other platform. You will however be able to continue distributing print copies of your e-book.
It is often advantageous to keep several shorter books on sale in Amazon to improve the chances of someone actually reading the material you are delivering. In this way, it is also more likely that one of your books would be cross-referenced or advertised with a bunch of other books on related topics, thereby improving your reader base.